Mahogany plantation is gaining popularity and if you are still not aware of the benefits of this valuable tree then hurry up it's the right time to plant this tree at your farm or wasteland. Yes, wasteland can be used for mahogany plantation, grab the required information from this post.
Quick points – 500 to 1500 plants per acre, can grow in the wasteland, 1 tree rate = Rs 10,000 to 20,000, sapling purchase source.
African mahogany tree worth uses reasons to grow 
African mahogany tree worth
1 tree = Rs 10,000 to 20,000 (after 10 years).
It is a precious timber that grows straight and tall with some leaves on the upper portion which allows it to grow taller and healthier. Therefore less pruning is required but make sure to prune the tree once in 2 years. Pruning is necessary for the good health of the trees. If you will leave the unwanted branches growing then they will consume the nutrients which are required for the stem and other tree parts. 
Do you know – Mahogany yield per acre makes farmers rich
Always pick the African mahogany tree because it needs only 10 to 12 years to get ready for harvesting and has good global demand. In order to get higher prices one should wait for at least 15 years. However, the mahogany tree price after 10 years falls between Rs 15k to Rs 20k and 15 years old mahogany tree worth is between Rs 20k to Rs 35k. The older the tree will the costlier it will. Remember one thing the tree rate depends on the cubic feet of the tree therefore spacing is important in mahogany cultivation.  
Read this – Mahogany tree price chart 2023
500 to 700 mahogany trees per acre are good enough. However, you can also plant 1000 to 1500 trees in 1 acre but for good tree health and stem diameter 500 to 700 trees in 1 acre are recommended. 
Buy saplings – Due to less availability, people are selling the saplings at higher prices. Don't ever buy other varieties because they need more time to grow and have less demand. Therefore always plant African mahogany on your farm. You can purchase the sapling from a genuine source known as manvsgreen, which use to sell plants in bulk.
Read it – From where I can buy African mahogany plants in bulk 
Mahogany tree uses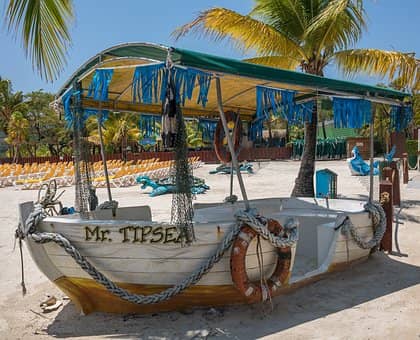 Mahogany wood is used for making musical instruments such as guitars and veena.
It's a tone wood and is used for making guitar necks.
Used for making ship decks and boats due to rot resistance capacity.
Its wood is used for making furniture which looks dark and shiny in colour.
Used for making gun butts.
Used in making lots of other high-quality materials.
Read this – 5 most profitable tree farming in India
Reasons to grow mahogany tree
In the beginning, I told you this is a tree that can also grow in wastelands. Let me clarify why I said this. Yes, it can grow in wastelands due to soil friendly nature and various temperature adaptation capabilities. It needs less care and less water which makes this tree valuable for all, especially for those people who are not able to provide regular water and can't visit their farms regularly. 
I live in Uttarakhand and the village is situated in the hills where we go yearly or for a couple of years. I was in search of such a crop or tree that can survive in almost all conditions and that also doesn't need more water and care.
In case you missed it – 1000 African mahogany trees price after 10 years
Finally, I got to know about the mahogany tree and started researching this tree. In the last couple of years, I have written plenty of posts addressing mahogany trees. I have covered most things about this tree including its merits, demerits, price, profit, nursery, growing zones and best practices. You can check out all information about this tree by using our search box to reach the particular post.
People are already growing this tree in the hot temperature of Bihar. Some people are growing this tree in India's most dry place, Rajasthan. Farmers are also growing this tree in India's one of the richest rainfall regions Assam, and also in hills. The trees are also cultivated in Maharashtra and Karnataka which is the South belt of India.
Oops – 1 Mahogany tree price beats gold pf mutual funds index funds
It shows the climate adaption capability of the tree is high and it can survive in almost all regions. India is a nation with different climate conditions and if a tree is growing everywhere that means the tree has a very strong climate surviving nature. However, people are still not growing the tree in Uttarakhand and in most northern regions, but my efforts are going on and I am informing farmers about this tree. 
During a video shoot, I recently met a farmer who has a poplar plant nursery. I told him about mahogany timber now he is reading our blogs and watching our YouTube videos to get more insides about this tree. I can say the popularity of this timber is growing day by day and some people often approach me via Quora asking about mahogany plantations and I used to give them the required information.
Read More
Mahogany vs teak cultivation which is more profitable
How to start mahogany cultivation pdf