Avocado, Caribbean guava, breadfruit, honeydew melon, green apple and green grapes etc are some of the green fruits that have incredible health benefits. You can explore the top 5 green fruit names with their health benefits and images here. 
List of top 10 Green Fruits
All the below-given fruits are healthy for health and the sequence may differ accordingly. It is just an overview to introduce you to some important health benefits of green fruits.
Caribbean Guava
Breadfruit 
Honeydew Melon
Green Apples
Green Grapes
Avocado 
Pear
Bearss Lime
Sour Green Plums 
Limes 
Top 5 Green fruit names health benefits and origins
1. Caribbean Guava
Guava is commonly grown in all areas of Tropical America, the West Indies and Asia. The fruit is known as the house of vitamin C. Most guava trees live for 30 to 40 years and starts bearing fruits within 3 to 4 years. A healthy mature tree is able to produce 60 to 80 fruits. The fruit is used in salads with meals. It is consumed as guava jam, juice, pickle etc.
Guava fruit is a topper in the USDA's 200 food high in vitamin C list. This green fruit is high in fibre content and most of the vitamin c is present in its skin. 
Explore now – Guava farming profit and cost in 1 acre
Health benefits 
Guava fruit is a good source of vitamins A, E and K. 
The fruit contains sufficient mineral, magnesium and Zinc content.
The seeds of the fruit have a small amount of fat.
It acts as an immunity booster. 
Improves digestion system. 
Good to reduce constipation.
Due to sufficient fibre content good for blood sugar control.
Heart friendly and good for brain health as well. 
2. Breadfruit 
Breadfruit belongs to the jackfruit and mulberry families. It is a flowering species that grows to 26 meters in height. This fruit is grown in almost 90 countries throughout the Pacific Ocean, the Caribbean, South and Southeast Asia, Central America and Africa. The fruit is eaten in raw and cooked forms it is often consumed with scrabbed coconut or coconut sambal. A slice of fresh cooked bread has a potato-like flavour. 
In case you missed – How to grow Jamun tree at home 
Health benefits
Nutrition value – 71% water,27% carbohydrates, 1% protein. 
Raw breadfruit is a rich source of vitamin C. 
It is a moderate source of thiam and potassium.
The fruit contains vitamins E, C, and K and proteins. 
3. Honeydew Melon
Honeydew is actually white Antibes and it is the American name of the white Antibes cultivar. White Antibes were grown for many years in Southern France and Algeria. It is slightly round to oval shaped 15 to 22 cm long. This melon type generally weighs between 1.8 kg to 3.6 kg. It has a flesh-green colour skin with green to yellow colour peel. 
Health benefits 
Rich in electrolytes and water.
Helpful to reduce weight due to a good amount of water.
Controls blood sugar.
Maintain healthy skin and helps in curing rashes.
Nutrition value – 90% water 9% carbohydrates 0.5% protein 0.1% fat.
Explore – How to grow passion fruit vine for profit
4. Green Apples
Good source of fibre
Low-fat content
Keeps skin shiny.
Helps stand in the bones.
Rich source of vitamins A and C. 
Reduce weight loss and fat.
Good for eye health.
Decreases the chances of developing diabetes 2. 
Protects lungs.
Reduces the risk of Alzheimer's disease.
Read this – apple farming project report Canada India
5. Green Grapes
Good source of vitamin C and vitamin K.
Contain vitamin B6, potassium and magnesium. 
Contains blood sugar level.
Reduces the chance of diabetes type 2. 
Has a good amount of potassium and sodium that is good for the digestive system. 
It is helpful in lowering high blood pressure.
Potassium and fibre are good for the cardiovascular system. 
Avocado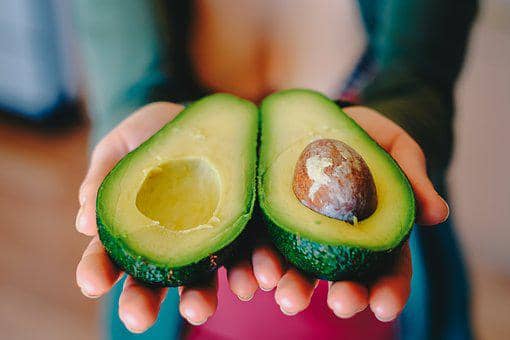 Reduces bad cholesterol.
Improves heart health.
Maintains shining skin.
Helpful in reducing symptoms of arthritis.
Improve skin health and enhance wound healing. 
Rich in oleic acid. 
FAQ
Where is guava grown?
Guava is commonly grown in all areas of Tropical America, the West Indies and Asia.
Where is breadfruit grown?
Breadfruits are grown in some 90 countries including South and Southeast Asia, the Pacific Ocean, the Caribbean, Central America and Africa.
What is the weight of the Honeydew Melon?
Honeydew melon fruits generally weigh between 1.8 kg to 3.6 kg.
What are the health benefits of Honeydew Melon?
This fruit is rich in electrolytes and water. Due to a good amount of water they are helpful to reduce weight.
What is Avacado?
Avacado is a fruit with lots of health benefits.
Read More
Jackfruit farming profit per acre and best practices
Grapes farming profit per acre cost 1 acre
How to start lemon farming successfully
How to grow dragon fruit for profit