How to sell agriculture tools and equipment to the army and which government portal provides you with selling options is revealed in this blog post. How to use "Google Maps" to drive customers to your shop is disclosed here.
There are various agriculture product-selling websites and marketplaces through which you can easily sell your products online. Selling products online and offline needs correct portal addresses and strategy and you have to discover both. As you are my regular viewer let me do this for you. 
Whenever a person starts a product-selling business he or she often thinks about selling the products online via Amazon, Flipkart, and IndiaMART type big platforms. It is not wrong to list your products on these websites for selling purposes but at the same time, you need to calculate the percentage which you have to give to them.
Read this – How to start agriculture company online offline
How much profit you are able to generate by listing your products on these platforms? People hardly think ahead of this and in this, we can't blame them as well because while searching on google about top-selling product websites you will get names of all these websites because they are well established for years. 
Create your own online store 
You should start your own online store. Amazon Flipkart ShopClues all are online platforms or online stores. Similarly, you can also open your own online store.  Don't assume build your store as big as Amazon it might irritate you. You should go step by step and first understand who is your target audience. To understand the target audience you need to research well about your product and research the people who want to use these products. After understanding this concept create your online store and use brilliant payment gateways such as Razorpay, Payumoney, Instamojo etc. 
How to list products at my own store
Once you decided to go for your own online store for long-term revenue. Now create a website, websites are also categorised and for product selling, you need an eCommerce website. E-commerce websites provide you with the option to list products easily you can also remove and update products or descriptions anytime after having an admin user id and password. For creating any type of website you can email us by visiting the contact us page. If you know how to create it then use the best hosting cloudways or greengeeks at a discounted rate.
In case you missed – How to start a pesticide business
Where to list products online on other platforms
Now you are thinking about where should I make my online store. if you want to use other platforms you can list your online store by paying small fees or for free of cost to a newly emerging online platform called Dukaan. Dukaan is a platform which provides you with listing your products online.
Selling agricultural products to Army
Selling any product to the army is not an easy task due to some strict rules and regulations. If you are able to deal with them then it might be a deal for years. To continue the deal for years with the army the first requirement is punctuality; you must deliver your products at the correct time.  Quality matters everywhere so you need to provide good quality products here as well. 
There is a proper channel through which you can approach defence for your proposal. They will deny you if you will go straight walking to their offices. You need to send your proposal by filling in a quotation through a specific software called "Gem". Once your proposal is passed they will call you for a meeting. There is a lot of scope for agricultural tools and equipment in the army area.
I would advise you before filling out the quotation you should visit the Army area by arranging a pass. While wondering you will see e lots of recruits are cutting grass on regular basis with the help of grass cutters. Their gardens are well maintained they have lots of parks and the area is covered fully with a lush green environment. Roads are covered by street trees and flowers. Path avenue trees and flowers enhance the beauty. To maintain all these they need a good amount of agriculture tools and here comes the opportunity for big business.
eNam gov portal for selling agricultural products
eNam is an Indian government trading portal to promote agriculture business. eNam welcomes all farmers and FPOs for trading on the eNam portal. It was launched on 14th July 2022 by the Honourable Union agriculture minister. Toll-free number – 1800 270 0224
Online and offline selling strategy via Google Map
You can easily drag traffic to your shop without making any website or without investing a single rupee. You just need to register your shop on Google Maps which you can do on your mobile or laptop sitting at your home. Open google chrome and type google business profile or google my business after that you have to set a map to exactly your shop location and fill out the form. In this form you have to fill in information about your shop opening time, closing time, opening days, closing days, shop name, your mobile number etc.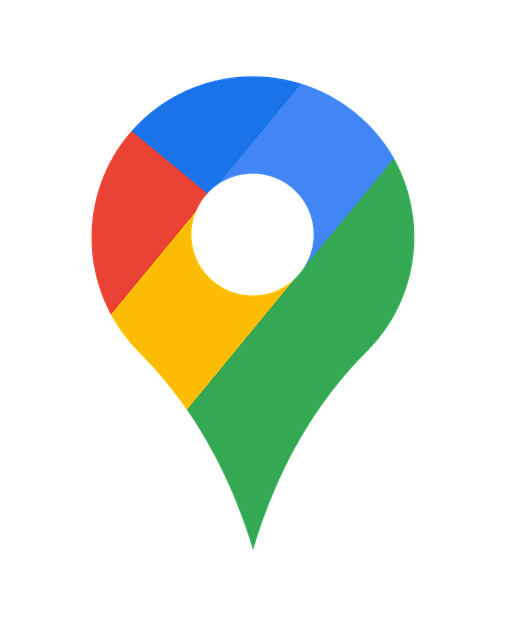 After filling out the form it will take some time to approval once you will get approval people can find your shop on google maps as well. By enabling Google Maps you are enhancing good business opportunities for your local business. People who will search for agriculture products near me will find your contact details and shop address on top search results. However, listings with websites look more genuine and google promotes them ahead without website shops. Websites can give information about products and show what you are selling which will enhance your product sale.  
FAQ
How to sell agricultural products to the army?
You can fill in the quotation through gem software. Once your quotation is approved your business will start.
How can I make people come to my shop for purchasing agricultural products?
Register on google my business and enhance your local business.
How can I sell agriculture tools online in India?
Create an eCommerce website for listing the products then configure it with a payment gateway such as Razorpay.
What is the role of a payment gateway on the website?
Through a payment gateway, people can purchase your products online on the spot.
What is eNam?
The full form of eNam is the National agriculture market. It is a Pan India electronic trading portal to promote uniformity in agriculture and provides business opportunities.
Read More
How to start plant nursery business in India online offline 
How to start kadaknath poultry farm business
How to start tulsi farming business
How to start organic food store in India for profit
How to start dairy business in India