Here you will get information about the pesticide license office, eligibility, and application applying address. The needed money required to start a pesticide business is shared here. This post is dedicatedly written about starting a new pesticide shop business in India.
How to start a pesticides business in India
Agricultural business in India is growing day by day and there is hardly any competition in the pesticides business. If you are looking to open a pesticide shop in your city then a decent amount is needed but you must be a BSc student in agriculture with chemistry or physics subjects. So this is about the eligibility criteria to apply for a pesticide license in India.  
Once you have completed the licensing process and now want to purchase the pesticide material for your shop. It is possible in the beginning big companies may not give you any direct orders in this case you should try to purchase the products from distributors.
Slowly with time, big companies will connect with you and after understanding the market you can re-approach them. You can pick some products from local companies in your region but make sure to buy most of the products of reputed brands like FMC, TATA, Reflex, Safex, Nutriment, etc.
In case you miss this – how to apply for fertilizer license in Karnataka
Try to purchase products from good multinational companies. While selecting the pesticides for your shop you should try to purchase pesticides according to the crop and growing season. For example, there is a different pesticide for sugarcane, and different for pulses grains, and vegetables.
While purchasing the products from dealers for your shop there is no security but when you will keep products in your shop from big companies then you have to submit security.
Remember, while purchasing pesticides for your shop check the expiry date most pesticide companies use to give an expiry date of two to three years. Whenever you will find any expired products please destroy the expired products immediately. 
One of the most important points is that if you want to start a pesticide shop then you have to apply for a pesticide licence. If you are opening a fertilizer shop then there is a need of applying for a fertilizer shop and if you want to open a seed store then you have to apply for a seed store shop all the above contain different license procedures for each. You can not apply for fertilizer, pesticides or seed shop together you have to choose a specific one among all these.
There are separate fertilizer distributors, separate seed distributors and separate pesticides distributors as well. You must purchase the required product for your shop from the related distributor. 
The new pesticide shop owner must pick the selective products according to the crop and the region. If your shop is nearby the sugar cane belt then keep most of the pesticides related to sugarcane, If you are targeting paddy and vegetable farmers then you should keep grain and vegetable pesticides. To make this selection process easy a good survey is needed before opening the pesticide store. In simple words keep the products in the majority according to the crops grown nearby you. 
Pesticides shop profit margin and cost
Rs 5 lakh to Rs 6 lakh are required to open a medium-scale pesticide shop. One can generate 5 to 12% profit.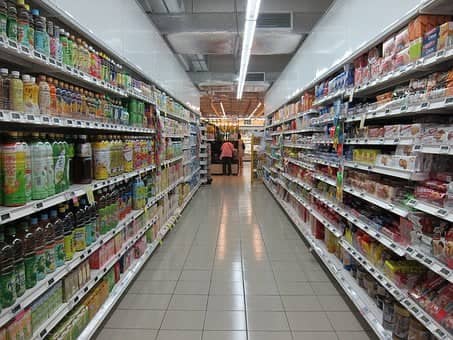 Important points for new pesticide shopkeepers
Don't collect extra products for your shop, in the beginning, you may face a loss so always try to purchase them according to the demand in your area. Sometimes due to extra rain, the demand for a particular product may collapse and this will result in a loss.
Recognizing a real or fake product is always a challenge for beginners. To avoid unreal or fake products you should always try to purchase the products from brands or genuine companies that are already established in the market for decades.  you must go through the billing process,  some local companies may cheat you by reducing some amount and convincing you without bill payment. 
Where to apply for a pesticide licence
To apply for a pesticide license you have to approach PP office of your district. For your kind information PP office is located in each and every district of the concerned states. 
Pesticides licence eligibility criteria
To start a pesticide business in India agriculture qualification and after then only you can apply for the pesticide business licence. Candidates who want to open a pesticide shop in India must be BSC graduates in agriculture with chemistry or physics subjects.
Create a website to reach a wider audience
In today's competitive world it is necessary to target the audience with various marketing strategies. The website should be the first choice due to low maintenance and cost in comparison to offline marketing. Via a website one can reach a wider audience from a particular place without investing too much in marketing like banners etc.
For creating a website just book a domain from namecheap.com and then choose suitable hosting from good hosting providers such as GreenGeeks.
FAQ
What are the fees for pesticide licence India?
Pesticide license fees are around Rs 8,000 to Rs10,000. 
Where is the pesticide licence office in India?
From DO office you can apply for a fertilizer licence. 
Where I can apply for a seed shop licence?
You can visit the DO office for a seed licence.
How much money do I need to invest to start a pesticide business?
For a small pesticides shop, you need Rs 5 lakh to Rs 7 lakh in the beginning. 
What are the pesticide licence eligibility criteria?
Candidate must have a BSc agriculture degree with chemistry or physics subjects.
Read More
how to apply for fertilizer license in Karnataka