Do you want to start an agriculture company online as well as offline? You will get your answer here. An agriculture tool shop is one of the best business models and I am putting some light on it in today's post. 
How to start agriculture company online offline
You can start your agriculture tool business in two ways. The first one is; to become a creator and start your own factory and start making the tools by yourself. For starting your own farming tool factory you need machinery, raw materials, skilled labour, unskilled labour, good transportation and land for production. To meet all the above requirements you need good investment and investment depends on the type of agriculture tools you are selecting for your business. On average you need at least Rs 25 to 50 lakh to set up a medium or a small agriculture tool factory on a good scale.
The second option is preferred by most farming tool shopkeepers and in this method, you have to approach wholesale shops or factories. After approaching the wholesale shopkeepers you can purchase selective agriculture tools in a bulk and cut your margin and resell them via your shop.  For this you only need investment to purchase the tools, not for the setup, therefore, the cost will be much lower in this method. Again the cost will depend on the type of tools you are purchasing. If you will select and target small agricultural tools then you can start by investing only Rs 50,000 your agriculture shop costs are not included in this.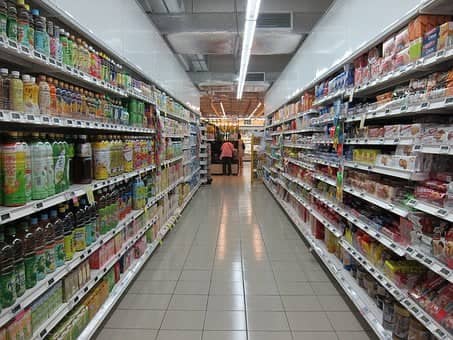 Now, contact some wholesalers or directly approach the agriculture tool factory. However, it's a bit difficult to reach directly to the farming tool factory owner due to their availability in some other cities or places rather than your city. In this case, you can contact more than 5 to 10 wholesalers in your city or state.
If possible first aim to approach the factory directly without involving any mediator so that you can get the raw prices without any commission. This much hard work is necessary to get decent and correct prices from the factory or wholesale shops. Remember, never make a deal by involving agents because it will increase the tool price and if you will purchase the costly tools then you have to sell them costly. To make a good client network you should give them genuine prices or affordable prices and affordable prices can be achieved only by direct deals with the owners of agriculture tool factories and secondly wholesale shops. 
Read this – how to apply for fertilizer license in Karnataka 
Start an agriculture shop step by step
Follow the below-given steps to start an agriculture tool shop in the city where you live.
1. Select brand name
Brand name selection is a necessary process. It's important to keep the name of your shop or company so that you can register that name.
2. Register agriculture company
After the name of your shop or company, it's time for the registration process. Register your company, shop or firm under government guidelines. As per the Indian government rules, you should apply for the GST for your firm. However, in the beginning, no need to apply for GST unless your turnover reaches 10 lakhs to 20 lakhs per annum according to your state's guidelines.
For northern states including Uttarakhand, Himachal, Assam etc Rs 10 lakh is the limit to apply for a GST number. Udyam registration is an easy online process to register your firm from home absolutely free of cost. It is also known as MSME registration.
The Udyam registration process covers small, marginal and large businesses. For Udyam registration, GST is not mandatory.
If you don't want to register in MSME online then you can approach the local authority officer of your city to register your company and you will get a licence from there. You can also visit your nearby charted accountant office to enquire about the company registration process of your region
3. Apply current account in banks
After registering your firm in Udam you can apply for a current account in a bank. There are a few banks that open current accounts without GST numbers but most banks do not so you have to find the concerned banks in your city.
You must apply for a business bank account. The business bank account is a different account from your personal bank account. A business bank account gives you facilities for easy RTGS services and more. By applying for a business bank account you can easily avail the benefits of different kinds of government loans for farmers and businesses.
Apply for a business PAN card
Don't get confused between a business PAN card and a personal PAN card. If you want to grow your business in the long run then you should apply for a business PAN card from the nearby PAN card office in your city.
4. Marketing strategy online and offline
After registering your company it's time for marketing. 
Online marketing strategy
Approach big firms like Indiamart, Flipkart, Amazon, Meesho, Shopify, Dukaan etc. Register with all these and even with more brands to sell your product via their channel. However, you have to pay some commission to all these platforms.
Make your own online store. By making your online store you don't have to give any commission to any agent or any brand resulting in ideal cost tools reach to the customer. However, it's a bit difficult task to gather clients for your online business in the beginning but once you will cross the beginning hurdles then you will start getting a good number of clients for your online store.
Make your own agriculture tools website. Today website creation is not a big deal. You just need to purchase hosting and a domain to create a website. Domains are such as .in, .com, .edu, .net etc and hostings are cloudways,  green geeks,  A2 hosting, hostinger etc. For best server speed you can go with cloudways or greengeeks they also provide a better online chat option to solve your query. You can purchase greengeeks or cloudways hosting at a discounted rate through the links.
Offline strategy
Publish some pamphlets and fix a deal with a newspaper boy. After paying a small amount ask a newspaper boy to deliver your pamphlets to different colonies by keeping them inside the newspapers.
Print the banners of your shop. 
Door-to-door marketing can be performed via an offline marketing strategy.
Run advertisements through newspapers.
Make Holdings of your shop.
If you are not interested in making your own website then you should approach a good website and ask them to publish your content.
Selection of agriculture products for the shop. 
Your products are key to success so be wise while selecting. You should keep a good number of small agricultural tools and some demanding tools. 
All farmers cannot purchase tractors due to the high cost to cover this area you can keep the agriculture machine as a replacement for tractors in your shop. 
Contact numbers of agriculture tools wholesalers
Wholesaler contact numbers – 9855219706, 9814231007
Read More
How to start plant nursery business in India
How to start organic food store in 
How to start aloe vera gel business