India holds the number 1 position in milk production with 22 % of global production followed by the USA. The dairy farm business is one of the growing businesses but at the same time, it needs lots of hard work and planning. By reading this blog post carefully you will be able to start a dairy farm business in India from 0 or scratch. Most probably you will also be able to start a dairy farm business in Canada, if you are NRI Indian and live in Canada then you might be aware of Indian traditional livestock farming techniques. 
Not only Canada if you want to start a dairy farm business in UK, Newzealand or across the world you have to follow the same strategies according to your region, climate condition and cow buffalo breeds. This post will help you to make a dairy farm business strategy and dairy business plan and if you are a beginner then you should start a small dairy farm business which is also explained in this post.
Moreover, dairy farm business profit mainly depends on good management and cow feed or buffalo feed because the healthier they will eat the quality and quantity milk they will produce. Hence, it is recommended to make a proper cow feed chart or jersey cow feed chart accordingly. It will definitely help you to make a better cow farming business plan.
Dairy farm business cost in India
We have classified dairy farming business costs in 3 steps to make you understand in a better way. Dairy farming business plan costs will be different for small dairy farms, marginal dairy farms and large or commercial dairy farming.
Small scale dairy farming in India
If you don't have much money to invest in the milk farming business. Then you should start a milk dairy with a minimum of 4 to 5 cows or buffaloes. While purchasing buffalos make sure they are the best buffalo breed for milk production in India, similarly while purchasing cows pick the best cow breed for milk. Purchase only those cows and buffaloes who were able to produce minimum of 10-litre milk in a day. You can earn approximately Rs 50,000 (670 USD) to 70,000 (938.02 USD) by small scale dairy farm business. However, dairy income can be increased with dairy farm best management practices and Indian dairy industry statistics are good enough due to dairy farm good dairy farm practices by Indian dairy farmers. Not only India, Brazil, USA dairy farmers are making good profit but also New Zealand dairy farmers, dairy farmers Singapore are applying best farm management practices to produce sufficient dairy business profit margins. Enjoying our dairy business article then scroll down and keep reading.
Marginal dairy farm cost
Dairy marginal cost – To start a medium scale dairy farm you need at least 15 to 18 cows or buffaloes. You need approximately Rs 7 lakh (9377.47 USD) to Rs 10 lakh (13,396.39 USD) to open a marginal milk farm. While talking about the marginal dairy farming profit you can earn nearly 1.50 lakh (1478.37 Pound sterling)
Large scale dairy farm project report
The commercial dairy farming business is considered a much more profitable business however, it also demands good manpower and management. To start a large dairy farm business you need to invest approximately Rs 20 lakh (19,710.93 Pound sterling). In a large dairy farm business, you have to start with at least 30 buffaloes or cows and if one buffalo or cow produces a minimum of 10-litre milk then (30 cows x 10-litre milk = 300 litres milk) You can sell 300-litre milk per day. 1-litre milk price in India varies between Rs 40 to Rs 60, while selling 300-litre milk at the price of rupees 40 you can earn Rs 12,000 per day as a profit. While calculating dairy farming profit for the month it will become Rs 3,6,0000 (4,822.81 USD) now you can easily judge how much profit you have earned. However, this figure also contains the staff salary and cow feed so reduce them as well to get the net profit.
Where to buy a cow from
Best place to buy cows – To purchase cows and buffaloes at a cheap rate you should approach the nearby village or from such an area that is not exactly in the city meaning any village or region connected remotely. You should also avail the benefits of such opportunities that are provided by the Central government and State government.
Buy cow online India – In today's virtual era you can also purchase cows and buffaloes online through some trustworthy platforms like IndiaMART and Amazon etc. 
Government scheme cow – There are various Dairy loan schemes in Haryana, Rajasthan, Odisha, Bihar etc run by State governments, you just need to check these schemes as per your state. In India Central government is running the Pradhan Mantri Mudra Loan Yojana to support small and marginal startups through this scheme you can get rupees 5 lakh to 50 lakh loans at very less interest rates.  
Price of buffalo and cow in India
The price of a cow and buffalo depends on their variety. If you purchase the best buffalo breed in India then you have to pay nearly Rs 30,000 and if you purchase an average buffalo breed then it will be available at Rs 20,000. While purchasing cows it will be cheaper than buffaloes however the price of Jersey cow in India is higher in comparison to ordinary cows.
Cow or buffalo for dairy farming
People used to sell various types of cows and buffaloes and often say this is the best buffalo for the dairy farming business. You have to be wise while choosing cows or buffaloes and try to pick the best cow for dairy farming in India. Different buffalo give milk in different quantities. As you are starting a milk business you need to choose the specific buffalo that will be profitable for your business and give more milk in a day at least 10 litres in a day. Some of the best breeds are Jersey cattle, Holstein cow, Sahiwal buffalo, Sahiwal cow. Jersey cattle are capable of producing 15 to 18 litres of milk per day.
Cow and Buffalo feed management
Cow or buffalo feed management is one of the most important aspects of milk dairy farming profit. The milk quality and quantity totally depends on the cow feed management hence it is required to feed your animals with the proper daily feed chart. Fresh green grass, raw grass, pulses including various minerals are considered as cow feed
How to open a dairy farm in India
Dairy farm opening process – To start a dairy farm business you need to follow some basic steps that are given below step by step.
Land required for dairy farm in India
Land requirement is the basic need to start a dairy farm business in UK, Canada, India or globally. A specific land with a cow shade is required to keep your animals such as cows and buffaloes. While selecting the land water requirement comes in priority because these milk animals used to drink water several times a day especially in summers. So be careful and cross-check the water connection twice. Liking this dairy farm business plan article continue reading.
The dairyland must contain electricity supply Because in summers buffaloes and cows need good air and you have to arrange some fans. Whereas, in winters you need to provide good shelter to your livestock. Cow sheds need to be covered from all sides so that cold air can't enter directly, you can use some empty grain sacks and attach them together to provide a side shelter. These sacks are really capable and good enough to stop the cold air
You need at least one acre of land to start a dairy farm on a good scale. Apart from the animals, you need to keep some space for the food and water management system. 
Cow shed design for 10 cows
After selecting a land with full equipment including water and electricity. The next step is the construction of shade according to your cattle strength. Some medium and small rooms are required for cows and buffaloes, especially in winters to protect them from cold air and weather. For preparing the roof you can use a teen shed, in the beginning, to protect the livestock from the rainy season, later you can get it cemented. Some small box-shaped rooms are required to keep animal feed safely. Apart from these rooms, you need at least 3 more rooms to keep your milk pots and other agriculture tools like dung sweeper, milk buckets etc. 
Manpower for dairy farm
You have to hire some people for your dairy farm. A couple of people are required to collect the milk from the cows and buffaloes, one or two people are required for cleaning the animals' floor including cow and buffalo dung.
Daily routine milk
As per the milk dairy farm business plan after selecting the staff you need to divide the duties and the person who is responsible for collecting the milk from buffaloes need to collect the milk twice in a day and also make sure of cleanliness. Put that collected milk in a safe place in your milk pot to sell in the market or to sell directly to the customers who are visiting regularly at your dairy farm.
Dairy farming business plan
After establishing your milk dairy farm you can do it in two ways. Either you can deliver the milk directly to some big companies or you can register your own company and sell the milk along with milk products in the market. While registering your own dairy farm you can also maintain a daily customer base and send them your milk on a daily basis. However, selling your own products or milk to the market is a bit of a difficult task but it is also more profitable. In your own dairy firm, you have the option of selling some other dairy products including butter curd and cheese etc.
How to register Dairy business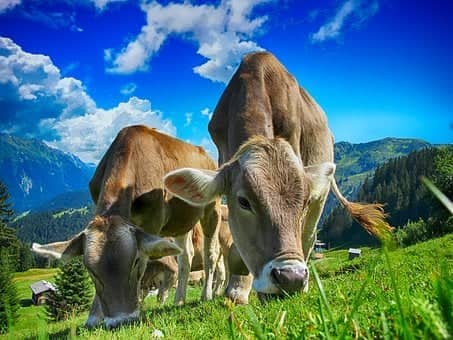 Dairy farm registration process – It is necessary to register a dairy farm business if you want to sell your products in the market without any trouble. First, select a suitable name for your company and then get the registration done from the local authority at the office. Apart from this a trade licence, FSSAI licence and VAT Registration are also required. You have to pay some small amount in the process of getting all these licences and registration done.
Dairy Milk packaging
If you are selling milk through your company then you need packets for milk. It is also required to give your company details on that packet along with the milk date. You need to approach the businessman who especially creates these kinds of packets.
Dairy business promotion plan
To grow your business you need to promote your firm name and you can advertise your business through local newspapers, pamphlets etc. You can also collaborate with other dairy owners by giving them some commission. 
Animal care is necessary
To run your dairy farm business in a profitable mode It is necessary to keep monitoring the health of your animals' cow buffaloes. From time to time vaccination plays an important role in the good health of animals and that results in better milk production. Do take very good care of the buffalo food chart, including green fresh grass, raw straw along with various pulses and chickpeas. You reached here means you liked the article very much.
Desi Cow Yojana
Madhya Pradesh government has started a scheme for cow farmers. According to this scheme cow farmers who are rearing desi cow's can get Rs 900 per month. The central government is already running various schemes to support organic farming and now state governments are also coming in front with diligent support. MP CM Shivraj Singh Chauhan is well known for supporting farmers via various agriculture schemes.
People who want to take the advantage of desi gay yojana should rear a desi cow.
Dairy farm business plan FAQ
In order to help you out some frequently asked questions are given below and if you have any queries or questions please feel free to ask in the below comment box we will definitely reply to your query at the earliest. Moreover, your query may get placed in our FAQ section if found appropriate.
How much investment is required for dairy farm?
Dairy farm investment depends on the criteria of your dairy business plan. If you are starting a commercial dairy farming business with 30 cows then you need Rs 20 lakh to get started. If you are starting a small and marginal dairy farming business then you need 3 lakh to 7 lakh rupees.
How much land required for 10 cow dairy farm in India?
1 acre of land is good enough for 10 to 20 cow dairy farms. However, you can start with half an acre of land for a 10 cow dairy farm.
Is an FSSAI license is necessary to open a dairy farming business?
Yes FSSAI license is necessary to start a dairy farm business plan in India.
IS VAT Registration is required for dairy farm business in India?
Yes, value-added tax (VAT) is necessary for opening a dairy farm business in India.
How to start a dairy farming business in India from 0 or scratch?
To start a dairy farming business you should invest at least 2 to Rs 3 lakh for a minimum of 3-5 cows including other requirements such as feed, electricity, water etc.
Related Content