Farmers can get loans of up to 3 lakhs at less interest rate with the help of a Kisan credit card. How to apply for Kisan credit card in SBI is often searched by farmers and If you have a bank account in SBI Bank then this dedicated post will be helpful for you to apply for Kisan credit card loan in SBI. KCC is one of the best government loan schemes for farmers and various banks are available for this scheme. There are various banks working under this scheme such as sbi loan scheme for farmers, kcc loan in icici bank, kcc loan in axis banks and more banks are available for kcc loans. In order to help you to understand the concept or meaning of kisan credit card (KCC), the Kisan credit card scheme explained in this post. 
What is Kisan Credit Card Scheme
Kisan credit card explained – KCC Scheme is a central government scheme for supporting small and marginal farmers. With the help of KCC loan farmers can easily cover the cost of cultivating crops and farm maintenance. With Kisan credit card farmers can apply for various important agricultural loan schemes in India such as sbi dairy plus agriculture loan scheme.  
Kisan Credit Card Scheme in India
However, India is known as an agricultural country but the economic condition of farmers is not very good. Farmers often need loans for their farming equipment, farm management etc and they used to take loans from someone in their village at a high-interest rate which initially becomes a headache for farmers to return the loan with high-interest rate. Therefore, when they need the amount a second time for farm management cost it becomes almost impossible for them to even think about the loan.
In order to help and support small and marginal farmers, the Central Government is running a Kisan Credit Card Scheme through which farmers can get loans at a lower interest rate. In 1998 the central government started the KCC scheme for farmers so that they can get loans at a lower interest rate directly from the banks.
Types of KCC loan 
With the help of Kisan credit cards, farmers can apply for loans from various banks. With the help of KCC loans farmers can reduce the cost of farming and improve their economic conditions. KCC is one of the best farmer loan schemes in India and this PM loan scheme for farmers is providing benefits to various farmers.
PM Kisan KCC crop loan 
KCC agriculture loan 
KCC agri term loan
KCC agri business loan
Farm ownership loan
Agribusiness loan 
Horticulture loan scheme India 
KCC loan per acre
Dairy plus scheme 
Broiler plus scheme 
Farm storage facility loan program
Who is eligible for Kisan credit card
Anyone who is engaged in agriculture allied activities is eligible for the Kisan credit card scheme. The minimum age for a KCC loan is 18 years, If a borrower is a senior citizen i.e more than 60 years old in this case a co-borrower is mandatory and more importantly, a co-borrower should be the legal heir. 
What documents required for KCC 
SBI Kisan Credit Card Eligibility – If you are applying for a Kisan credit card then a few documents are required to apply for a Kisan card. Documents such as Aadhar card, Voter ID Card, Pan Card or Passport, Driving licence, 4 to 5 photographs passport size and more important documents of the farmland. 
SBI KCC loan amount
Farmers can easily avail the opportunity of getting Rs 300000 loan on a lesser interest rate through Kisan credit card. The Indian government is giving 2% relief in KCC loans and if you submit the amount in the given time you will get 3% more relief. By calculating all these farmers get a loan at a 4% interest rate which is quite a decent interest rate in comparison to other loan interests.
How to apply for Kisan credit card in SBI
If you are a farmer and want to apply for a KCC loan then there is a very easy way to apply for the Kisan credit card loan scheme in India. First of all, you need to visit the official website of SBI (https://sbi.co.in/) where Kisan credit card is available. You will find the Kisan credit card option and you have to fill in all the required details carefully. You have to fill in your name, mobile number, email id etc. After filling in all the required details click on the submit button and your application will be sent to the concerned department. This will take nearly 3 to 4 working days to process. If you want to submit the form offline then you can download the kcc form, click here for SBI KCC loan form PDF, this form is also available in the banks.
Which banks are giving Kisan credit card loan 
There are various banks in India that provide Kisan credit card loan facilities to the farmers. Some of these banks are State Bank of India, Bank of India, Axis Bank, ICICI Bank, National Payment Corporation of India (NPCI), Union Bank of India, kcc loan PNB bank etc.
SBI kcc loan renewal procedure time period
Kisan credit card renewal is necessary after 5 years, we can say the Kisan credit card limit for using is 5 years. 
FAQ Kisan Credit Card Explained
If you are confused and thinking can we get loan on agricultural land in India or does bank gives loan on agricultural land? Some of the frequently asked questions are given related to agriculture loans in India in order to help you. If you have any queries feel free to ask in the below comment box.
How much amount can farmers get through Kisan credit cards?
One can get minimum Rs 3 lakh through Kisan Credit Card Scheme.
What is the validity of Kisan Credit Card?
After 5 years farmers need to renew the Kisan Card.
Which bank gives KCC loans in India?
SBI, PNB, ICICI, India Bank, Axis Bank etc are included in the list of banks that provides Kcc loans in India.
What are some agri loans in India?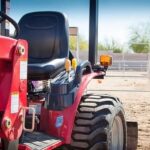 Some of the important SBI loan schemes for farmers are broiler plus loan (broiler plus sbi), Sbi dairy plus agriculture loan scheme, agri loan sbi, sbi kisan credit card loan.
How to apply agriculture loan scheme in SBI?
One has to visit the branch of the State bank with the required documents. Documents such as PAN Card, Adhar Card, Driving license, Registered mobile number, Land documents, Agreement of the subject, 5-6 passport size photos etc. After collecting all these documents you have to meet the person responsible for the agriculture department in the bank.
Can we get a loan against land in India or in Maharashtra?
If you live in India you can easily get loans against the land. These loans can be used to construct homes, build a commercial factory etc. One need to check the policies of the state government when applying for the loan in the concerned city or state.
What is the minimum age for Kcc loan?
The minimum age limit for KCC loan is 18 years.
What are sbi loans
drip irrigation loans, Pradhan Mantri Mudra Yojana (PMMY), Tractor loan, Cobine harvester loan, KCC for animal husbandry and fisheries.
What is the SBI KCC interest rate?
SBI KCC interest rate is 7%.
Read Relavent Content