The fruit farming business is one of the most portable agriculture businesses. If you are in search of growing the most profitable fruit then here is the information.
Today, I am going to reveal the 7 most profitable fruits of India. This post contains fruit farming information and the profit you can get per acre is shared. Fruit farmers' payment details can be analyzed after consuming the whole content.
Fruits farming profit cost per acre India
The fruit farming business is changing people's minds and especially youngsters are making it into the fruit business.
Dragon fruit farming profit in India
Dragon fruit farming is one of the most profitable fruit farming but somehow limited farmers are doing the cultivation of dragon fruit in India. To start the cultivation on one-acre land you need at least Rs 5 to 6 lakh. This investment is required for drip irrigation, concrete poles, land preparation, labour cost, electricity charges, plant protection charges, etc.
In commercial dragon fruit farming, the tree starts bearing fruit after 3 years however you can taste a couple of fruits after 8 months only. The lifespan of a tree is 20 years so after installing the needful set-up for dragon fruit cultivation you can avail the benefits for 20 long years.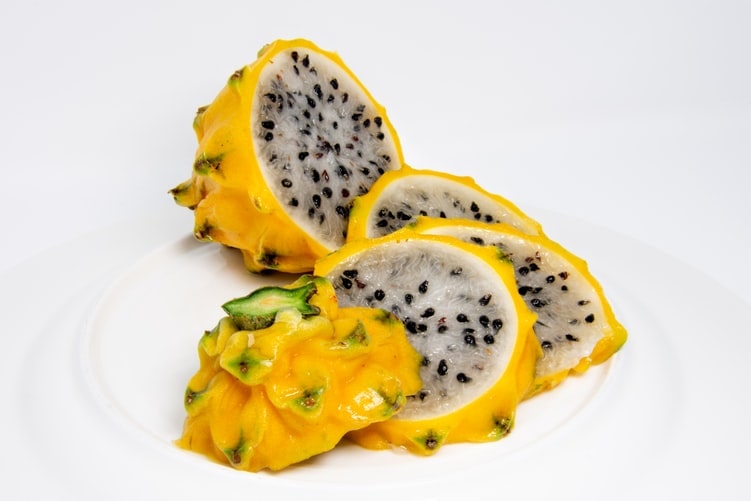 One can easily produce 10 tonnes of dragon fruit on one-acre land and the price of 1 kg of dragon fruit varies between Rs 150, Rs 200, Rs 400, Rs 450, and more according to the variety and locality. 10 tons is equal to 10,000 kg and if the Dragon fruit price per kg is Rs 200 then Rs 200 x 10,000 = Rs 15,00000. After detecting the dragon fruit cost per acre (Rs 6 lakh) farmer can earn Rs 9 lakh per acre.
Guava fruit farming profit in India
Is guava farming profitable in India? The answer is yes guava is yet another profitable fruit farming in India. According to a survey, guava farmers are currently earning Rs 541250 per acre. After planting 115 guava plants in a 1-acre guava farming cost for 1 acre for one year is Rs 72,750 and for 10 years is Rs 608750. In order to reach the complete guava fruit farming project report please click the link given above. 
Coconut farming profit
Coconut farming is very popular in the southern region of India due to the suitable climate conditions. Coconut tree lifespan is more than 60 to 70 years and it starts producing fruits between 6 to 10 years. Coconut yield per tree is 35 fruits. However, with good farm management practices, coconut trees can easily produce 70 to 75 fruits per tree as well.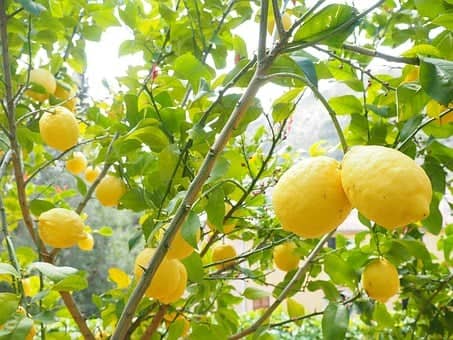 To reach peak production coconut tree needs 15 to 20 years. Chowghat green dwarf, chowghat orange dwarf are some of the dwarf varieties of coconut trees. Coconut is a profitable fruit farming business in India and farmers are earning Rs 104900 after investing Rs 157600. Coconut farmers are planting 150 coconut trees in one acre and producing 5250 nuts per acre. 
Lemon cultivation profit per acre
Lemon farming cost per acre for 5 years is Rs 1,48,000 and lemon farmers in India are generating Rs 171200. The temperature required for the tree is between 25°C to 30°C. The production of this fruit in India is very good and the yield per tree is 84 Kg of lemons after the 5th year. After planting 190 trees in 1 acre one can achieve a lemon fruit farm income of Rs 171000.
Macadamia profit per acre
Commercial macadamia farming in India is growing year by year. The Macadamia tree produces fruits commercially after 5 to 6 years from planting. Macadamia yield per tree is 1 kg for the first 5 years and after 10 years macadamia tree is able to produce 20 kg of fruits per tree. A mature tree can produce 50 kg of nuts in 1 year. By planting 120 macadamia plants per acre US farmers are earning a huge profit after reducing the cost. 
Kiwi farming profit per acre
Rs 1,71,000 is the average kiwi farming cost per acre for 1 year and Rs 7,80,000 for 7 years. 1 kg kiwi price is between Rs 300 to 400 and the yield per tree is between 30 to 40 kg. After 7 years farmers can achieve Rs 10 lakh per year from this fruit.
A 3-year-old kiwi tree can produce 2-3 inch fruit and it takes 6 to 7 years to produce 30-40 kg fruits. This tree needs a good amount of water, the fruit production decreases in the region of low rainfall or where water is not provided to the trees
Orange farming profit per hectare
110 orange trees per acre are considered and 300 plants per hectare with a spacing of 6 x 6 meters is recommended. The vegetative propagation method takes 3 to 5 years to produce orange fruits whereas the seed propagation method takes a longer time. After installing plant materials, fertilizer cost, land preparation cost, labour cost, and plant protection charges approximately Rs 300000 is the orange farming cost per hectare.
Thank You – For giving your precious time to us.