You can get 20 free plants in Delhi from some nurseries. Delhi Garden & Park Society Nursery is one of them. In this post, I am telling you about nursery opening/closing timings, holidays, the free plant-getting process and how many plants 1 person/organization can get here.
Quick Overview – Indraprastha is the nearest metro, nursery located near the CNG pump, per person/organisation can get 20 free plants per month, timings 10 am to 1 pm & 2 pm to 4 pm, closed on Sundays/govt holidays. 
Per person 20 free plants in Delhi nursery name address given
Yes, this is a Delhi govt nursery for free plants and a person can get 20 plants free per month in Delhi from the Delhi Garden Nursery. However, they are not offering free plants online at the moment but there are some nursery that offers online services. With time you will get information here so stay tuned with us.
Address
Indraprastha is the nearest metro station to the nursery which is about 2.05 km by road. CNG pump is located exactly beside the nursery and it is the main Landmark to reach Delhi Garden and Park Society nursery. Have a look at the 360° street view in Google Maps to identify the location easily.
Timings
The nursery opening timings are 10:00 a.m. to 1:00 p.m. and 1:00 p.m. to 2:00 p.m. is reserved for lunch. From 2:00 p.m. to 4:00 p.m., the nursery opens again.
Holidays
The nursery remains closed on Sundays and every government holiday.
No of plants
Organisations or individuals both will get 20 free plants in Delhi Garden Nursery in a month. 
Eligibility for free plants
One must have a Delhi Aadhar card to avail of the benefits of a Delhi government free plant nursery. The good thing is that you do not need to wait for long and can get the plants the same day. 
Read it – Get free plants in Gurgaon Bangalore Delhi UP govt nursery
Plant list
Aloe vera, Amla amaltas Arjun Ashoka Arhar Ajwain Bahera Belpatra Bouganvilla Champa Chandni, Curry plant, Desi Gulab, Erythrina variegata, Elaichi, Jungle Jalebi, Lemongrass Mehndi, Hibiscus, Neem, Papri, Patharchatta, Pilkhan, Putranjiva, Red alanthara, Sanjana Sheesham, Siris and Tulsi etc. The nursery is spread over acres and this is a small list of plants and you can get many other plants here easily. 
Youtubers can't shoot videos in this nursery
I recently visited the government plant nursery Delhi Garden & Park Societies but unfortunately did not get permission from the authorities to shoot the video. While asking why you are not allowing us to shoot a video I am just spreading the information to the public who desperately wanted the nursery video because they may come from far distances and for that, they need some information regarding specific plants and closing opening times etc. 
Read this – Get free plants from government nursery near you
I saw a person sitting on the chair of authority who was arrogant and rudely talking with some people who came there to get free plants. He denied giving plants to some of the customers sitting over there and told them we were lacking plants due to g20 sammelan. 
One person told me that he came there 3 times to get free plans but still, they are not giving him the plants and he's coming from 30 km away. I started reading the reviews and reviews were not good at all, I also faced the bad attitude of the government govt nursery.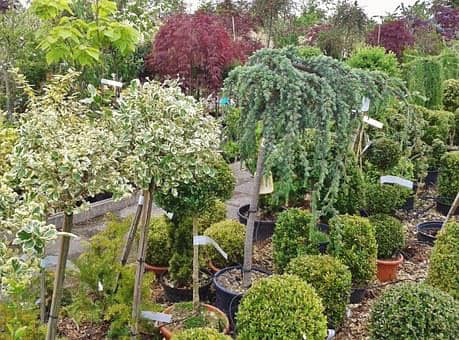 The authorities should remember that this is a Delhi government nursery for people. This is not their personal nursery so they need to attend to each customer patiently. 
For nursery owners – Plant nursery near me list your nursery
When I asked the officer why I couldn't shoot the video for people he told me that this is not permitted from the government side he also said that even you cannot write about the nursery which was not digestible at all. He added that our caretaker had given a video interview to a YouTuber and he almost lost his job. I was surprised by his words and wondered whether giving information is a crime in Delhi.
FAQ
In which nursery can I get from plants in Delhi?
Visit Delhi Garden Nursery.
Is Delhi Garden Nursery a govt nursery?
Where is Delhi Garden Nursery located in Delhi?
One can reach there within walking distance from Indraprastha metro station.
Which is the nearest metro station to Delhi Garden Post?
Indraprastha metro station.
How many free plants can I get from Delhi Garden Nursery?
Can I get free plants online from Delhi Garden Nursery?
Read more