Hemp cultivation in Uttarakhand is already approved. This is the right time to start a start up involving hemp products. Remember, this super weed can convert barren land into productive land.
Hemp is one of the breeds which can be grown on barren land and the speciality of this high-protein plant is, it improves the soil quality of the land and makes the soil fertile for the next crop. So one can convert the barren land into productive land.
Hemp name in different languages
English – Cannabis.
Hindi – bhanga.
Sanskrit – bhangi.
Cannabis in Italian – canapa.
Spanish – canamo.
Cannabis has been originating from the Indian subcontinent. It has been used in food and drink as early as 1000 BC in ancient India.
Hemp cultivation in Uttarakhand
Cannabis sativa is a species of plant from the family cannabaceae it is a psychoactive drug that can be used for medicinal or recreational purposes. Cannabis sativa is the source of marijuana.
You can't even imagine how important is hemp if it can be used in another way apart from intoxication. In this world, everything has two sides one is positive and the other is negative whether it is a living or nonliving thing it's up to us and totally depends on our vision of how to recognize the right side. The ruling government of India is now considering making Cannabis completely legal in India. But enthusiasm is missing somewhere, they need to promote this extraordinary plant more powerfully. People often ask is hemp cultivation is legal in Uttarakhand or not! The answer is yes.
In July 2018, the Uttarakhand state government declared the first license for hemp farming.
To make hemp farming in Uttarakhand legal pilot project has been started.
Cannabis grows much in cold and hill areas so Uttarakhand, Jammu, and Himachal are ideal places to grow hemp. It grows almost 12 feet tall in just 3 to 4 months.
Through the cultivation of cannabis, the mountain migration problem can be solved. One just needs to have a vision.
Growing time
Hemp crop just needed 4 months to grow in full swing
Cultivation of hemp needed less effort and less water. It is a naturally growing green crop it improves the quality of soil no pesticides are required.
History
The plaster made of hemp has already used in Ajanta- Alora caves there is a story behind this: there was an insect called silverfish that was destroying the paintings of Ajanta-Alora then the architect of that era who used to be intelligent decided to use hemp plaster to get rid of the problem. You can still find those plaster at Ajanta Alora caves so whenever you will plan for the caves make sure to watch the historical plasters made up of hemp.
Facts
From top to bottom every part of Hemp is very useful.
Plastic made up of hemp dissolves in mud after 80 days.
Hemp in 1 acre = trees in 4 acres provide an equal amount of paper.
The full form of CBD is Cannabidiol.
Hemp produces approximetly 25,000 products.
Benefits of hemp fibre
Hemp is one of the lightest fibres and it gives a breathable and lightweight feel.
Here are the top 15 reasons why hemp cultivation should be promoted by the government in a positive way.
Hemp plant absorbs UV rays.
Clothes made up of it maintain a fresher and more vibrant look for longer thus it can protect the user from UV radiation.
Seeds are very rich in protein just like soybeans. They are unsaturated in fats which reduces heart and liver problems.
Cannabis is rich in fibre which plays an important role in the digestive system it is also loaded with vitamins and minerals.
Cannabis farming is very cheap and very profitable one can produce 6 to 8 tons of fibre in 1 acre of land.
Hemp grows naturally it uses very less water to grow thus one can save water which is the most valuable material in today's era.
We can say bhang is soil friendly crop when we use the term "soil friendly" it means it favours soil and improves the quality of soil and after harvesting when you will grow another crop you will get benefits in the quality of the next crop as well.
Hemp is one of the strongest fibres in comparison to alternatives such as cotton or wool. There is a 500-year-old bridge in France in which hemp was used as a material. The super weed is also used for making rope.
You will be surprised when you will get to know that hemp fiber is also used in the automobile sector, especially for the making of BMW and Mercedes parts.
Hemp pulp is used to make papers in the paper industry in this curious field government has to encourage farmers for huge production. It is necessary for the sake of trees because paper industries are very much dependable on trees for paper material although we already have echo-friendly replacement as hemp for that now the ball is in the government's area whether they want to give an excuse or do something for nature "its time to wake up"
Hemp's history is as rich as the soil It leaves after its harvest and this history plays an integral role. Some companies have started using this crop as a replacement for plastic bottles but that is not on a very good scale, here again, the role of government is very important "how and what policy the government has made". Why we are not able to get the benefits of this super plant?
The fibre of this super plant is very useful in making different types of material like school bags, travelling bags, fabric shirts, t-shirts etc.
As I have already mentioned it is useful from top to bottom the stem is mostly used in building materials.
In developed countries, seeds of hemp are used in cancer treatment. It is very useful in the medical sector.
It produces soap, moisturizing cream, lip balm, oil, comb, wallet, etc.
As we all know our ancestors were very smart and they have already used all the techniques which we are still inventing. In our ancient period, the king and queen used to wear dress made up of hemp fiber.
Cannabis Sativa is the type of hemp which is very low in drug quantity. One of the bigger drawbacks of hemp is intoxicant and the government is thinking from only this point of view which we cannot deny but as we have cannabis Sativa as an option then the only thing the government has to do is to promote this valuable plant and encourage our farmers so that they can also get some financial benefits.
Rural Employment in the agricultural sector
Hemp cultivation needed less effort and less water.
No need to invest a big amount only 25,000 is more than enough to start.
Time is money and it does not require much care. Hemp is a jungle plant and grows naturally.
One who is living in a rural area,s, especially in hill areas, must have faced damage problems created by animals but animals are not interested in this weed just like kandali.
Farmers can get financial benefits if they can start this cultivation in a legal way.
It will be a great revolution if hemp cultivation gets started especially in rural areas the whole rural belt will get benefit. The only thing is they have to practice it legally and follow all the rules of the government and its government's responsibility to encourage them through different organizations.
Is hemp farming a good investment?
Hemp farming is a profitable investment. It can be an economic revolution in the agricultural industry.
It is the way through which the government can easily encourage farmers.
One just needs 1 acre of land for cannabis farming it can also grow on barren land.
It is a boon for hill areas where we often hear complaints of crop damage done by animals but hemp farming is safe from animals especially pigs, monkeys, dears, goat cow, etc
One of the organizations IIHA (Indian institute of hemp association) is working to promote hemp cultivation.
This weed does not need much water. It is a naturally growing plant.
Hemp cultivation is totally time-saving.
In this farming, no maintenance is required. So you can save your time and time is money.
Hemp grows organically so no pesticides are required for it.
Consumes less water – Hemp does not require much water.
Improves soil quality – Instead of consuming much water hemp corrects the soil quality which gives benefits to the next crop.
IIHA also takes lands on lease for hemp cultivation.
Harvesting of hemp takes place after 4 months and it's not difficult as other crops.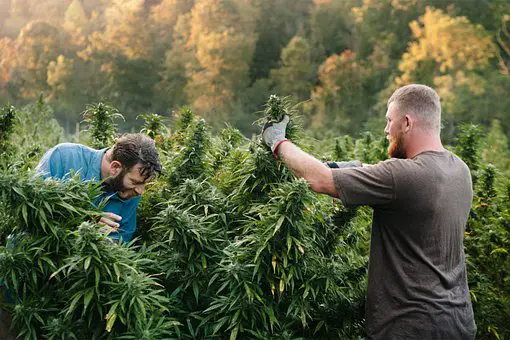 Organizations promoting hemp
IIHA has done hemp cultivation in bilkhate near by satpuli in the Pauri Garhwal region. This organization has also provided employment to local people.
Countries producing hemp on large scale
Italy, Germany, America, Romania, etc are using hemp for business purposes.
Europe is growing hemp on a large scale.
Although India is having a suitable climate for hemp cultivation still does not produce hemp on large scale.
Indian Government just can't afford to avoid this subject it can make a huge difference and can be a revolutionary in a farmer's life.
The government should not forget that India is an agricultural country.
Cannabis oil industry
The oil industry is the most valuable and productive industry in today's world. This is the reason most people got interested in hemp farming.
CBD – cannabidiol
It's currently one of the fastest-growing and most highly profitable industries in the world. CBD in the USA has good demand, and CBD oil in Ukraine is also popular.
2 methods for CBD – There are two main methods one can use to farm hemp for CBD.
1. Agronomic.
2. Horticulture.
One acre of hemp growth for CBD can be between $2000 – $75000 the huge range is due to the difference in the two methods.
Profit making farming
If you are searching for a business through which you can earn money in just 6 months then you are thinking right.
Hemp cultivation is a business that can make you earn quick money with less effort.
Hemp is a fast-growing crop that takes only 4 months to grow.
It grows at an average height of 10 to 12 feet.
Quick growing crop
Hemp is a weed that does not require much care for example in apple farming one has to visit the site regularly and needs much more protection and for that, you always have to pay attention.
In hemp farming, you don't need to visit your farm regularly. It grows 12 feet taller in just 3 to 4 months.
Animals don't eat this crop
The hemp plant is a unique plant just like kandali plant which animals do not like to eat.
Hemp farming is very profitable in hill areas like Uttrakhand, Himachal Pradesh, Jammu, etc where most crops are being destroyed by animals like monkeys, pigs, cows, goats, dear, etc.
Water saving crop
Hemp cultivation is time-saving and also water-saving it does not need much water.
Instead of using more water hemp is the breed which improves the quality of the soil.
No pesticides required
Cannabis grows organically it does not require any pesticide.
Hemp or cannabis plant is a naturally growing plant.
Hemp is an organic plant that lies truly on organic values.
It is a naturally growing plant.
Oil production business
The oil industry is the most valuable and productive industry in today's world. This is the reason most people got interested in hemp farming.
Hemp oil specifically CBD has been making headlines ever since it started becoming legal to grow.
It's currently one of the fastest-growing and most highly profitable industries around.
How to use barren land in farming?
When it comes to farming everybody just searches for land that has productive soil so that one can grow a good crop and can have good production.
But when one gets surrounded by the problem of barren land then what to do?
The solution is only that go for the searches such crops, weeds, or herbs that can be grown in barren lands.
Hemp is one of the breeds of a crop that can be grown in a barren land and specialty of this high-protein plant is it improves the soil quality of the land and makes the soil better for the next crop thus one can convert the barren land into productive land.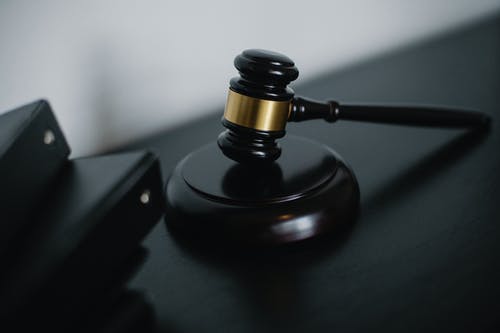 The government should reanalyze their hemp promotion policy.
| | |
| --- | --- |
| PROS | CONS |
| Hemp grows just in 100-120 days (4 months). | The government won't have any road map for the awareness of hemp cultivation. |
| It can be a financial revolution in farmers' life. | Farmers are not aware of the procedure of license eligibility. |
| CBD-Cannabidiol is having very high demand in the market. | cannabis Sativa very low in drugs should be promoted positively. |
| Hemp can produce much more paper in comparison to trees. | |
| Hemp in 1 acre produces an equal amount of paper that trees in 4 acres are able to produce. | |
FAQ
Name the Indian state where hemp cultivation was permitted first.
Hemp cultivation was first permitted in Uttarakhand in 2017 followed by UP.
What is 4/20?
420 or 4/20 is related to a weed called marijuana now it is celebrated as a holiday on the 4th of April every year by marijuana lovers and they celebrate it by smoking cannabis.
How long cannabis takes to grow?
Cannabis needs around 4 months to grow mature
what is the quality of cannabis?
Hemp is a plant with super qualities it is not only one of the breeds of the plant which can be used in barren land but also improves the quality of soil for the next crop.
What are the benefits of hemp farming?
1. The animal does not eat this weed so your crop is safe.
2. Hemp doesn't need much water and care as well.
What is hemp farming profit per acre in India?
Farmers can earn Rs 2 lakh to Rs 2.5 lakh net profit after deducting hemp cost per acre.
How to get a hemp growing license in India?
1. Own land.
2. Attach land ownership proof (khasra number) with the application.
3. Good character certificate.
4. Submit an application to the district magistrate.
5. Written application where you want to start hemp cultivation.
6. Provide land description including geographical coordinates.
7. Storage proof.
Story of the origin of 4/20
It's a story from the 1970s it is all about 5 teenage friends who study in high school in California where they used to meet each week sharp at 4:20 pm in search of a cannabis plant. They all form a group and named it "The waldos". They all were an athlete and use to meet in the old 66 Chevy impala where they use to smoke cannabis all time. 4th April is celebrated as world weed day it is celebrated by marijuana lovers by smoking this weed marijuana that is known as ganja in Hindi.
How to apply for hemp license video