Bamboo is one of the cheapest and strongest objects that can be used as a farm fence. Today I will tell you the benefits of bamboo covering for fences, a bamboo wholesale shop from where you can easily order a bunch of bamboo at a cheap rate for your farm sitting at home. The wholesale bamboo shopkeepers' contact number, contact address and shop video covering various bamboo sticks are shared in this post.
If you are planning to increase the security of your farm at a cheap rate for a long time then bamboos are absolutely the right choice. Instead, I would say bamboo should be the first choice above any fencing wire. The biggest drawback of fencing wire is it can be e damaged or get cut by the cutter easily. 
Whereas in bamboo fencing it is difficult for anybody to cut or damage all the bamboo sticks. If any strip of wire fence is damaged or cut then you have to change the whole strip or you will be managed to tie the strip in between but it's not long-lasting. In a bamboo fence, you can replace the particular bamboo stick with the new one if gets damaged. 
Get it now – Bamboo farming eBook
Bamboo covering fences cost
Bamboos are cheaper, more durable and stronger than wire fences. There are several types of bamboo available in the market and you can purchase one of them after asking your pocket. The specialty of bamboo fences is that they do not demand regular maintenance like wire fences. For installing bamboo fences on your 1-acre farm you have to pay between Rs 25,000 to Rs 50,000 depending on the variety and material. This estimated cost also covers labor costs and other material cost.
Barbed wire fence costing
Barbed wire fencing or any other fencing needs some other equipment to get installed on the farm. While calculating power fencing for 1-acre land the estimated cost is between Rs 45,000 to Rs 70,000  depending on the material quality. 365-meter bundle cost of barbed wire is around Rs 600, for a one-acre farm you have to pay approximately Rs 16,000.
Watch this story – How to start bamboo farming
You have to install around 55 poles on a one-acre farm and their cost will be around Rs 27,000. There are some other costs like digging, concrete, labor, and iron gates. While adding all of them the approximate cost for wire fencing easily touches the above-given figure in this paragraph.
Bamboo covering for fences wholesale shop phone number
The bamboo wholesale market in India is spreading its wings now. There are lots of Bamboo shops in India from where you can easily purchase bamboo fences for farms. If you live in Uttarakhand you can directly visit the bamboo wholesale shop located at Mangalore road. The contact person is Mr. Aakid Hasan and his contact number is 8077429642. 
Book bamboo stick plants online 
You can also book your order by visiting a fantastic website called manvsgreen.com. The specialty of this website is it delivers the booked item on time and you can also find various plants, pots, tools, and other agriculture-related equipment here easily. 
Watch this video – full shop view with different types of bamboo and their price mentioned.
Types of fencing in agriculture
Welded wire fencing, synthetic fans, barbed wire fence, wood fences, high tensile wire fences and bamboo fences.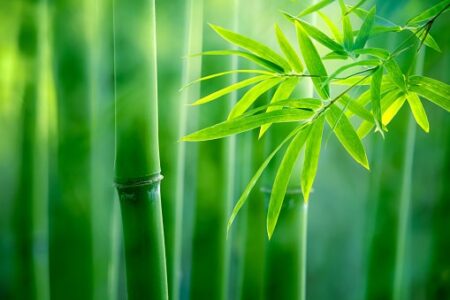 Suggestion for farmers
Farmers who have half-acre, 1-acre, or more than 1-acre farms must start bamboo farming at least on their farm boundaries. This will not only reduce the fencing cost but also provide strong security to your farm. Moreover, this is a one-time investment and you don't have to pay again and again in frequent years. 
Bamboo fences vs Wire fences
Bamboo Fences
A bamboo fence can generate extra income as a multidrop.
Easy to install.
Durable and cheaper than wire fences.
One-time investment.
More secure than wire fences.
Does not demand regular maintenance.
Environment-friendly, capable of producing Carbon credits.
Wire Fences
Needs good manpower to install.
Less durable and expensive than bamboo fences.
You have to Install it every 2.5 to 5 years according to variety.
People can damage it by cutting it with a wire cutter.
Needs regular maintenance.
Does not contribute anything to the environment.
Explore it now– Bamboo farming profit per acre
FAQ
From where can I purchase bamboo fences for my farm?
Visit the wholesale shop of bamboo nearby your city. In Uttarakhand, there is a couple of bamboo wholesale shop located at Delhi to Mangalore road. 
From where can I book bamboo sticks online?
Yes, you can certainly book bamboo sticks online by visiting manvsgreen.com website.
Please give me the email id to enquire about bamboo sticks and orders?
What is the contact number of bamboo stick wholesale shop?
The bamboo wholesale shopkeeper's contact number is 8077429642.
Is bamboo fencing worth it?
Yes, bamboo fencing is a new trend inspired by history and it is more secure, durable, and cheaper than wire fences.
Read More
Yes 1 acre bamboo farming is profitable
Bamboo farming profit per acre
Government scheme for bamboo cultivation