Pearl Farming Project Report given in this article. Pearl farming in India is gaining popularity day by day and farmers must try this profitable cultivation at least once.
What is pearl farming
Pearl meaning in Hindi is moti therefore pearl farming is also known as moti farming in India.  Pearl farming is a type of aquaculture farming and these pearls are found inside oyster. Pearl farming is totally based on water and it is done on seawater, pond water or collected water. 
Oyster pearl farming in India
Pearls have huge demand in the local and international markets. Slowly but steadily pearl cultivation is becoming one of the most demanding aquaculture businesses in India. The good thing about this farming is you can start a pearl farm with other fish farming.
However, a commercial pearl farming project can give you huge profit by practising ideal aquaculture practices but it needs good investment due to the required equipment. First-year investment in commercial pearl cultivation will be more due to farm setup and installation. You can start performing in less than a 1-acre area or you can go with a 1-acre farming modal for profit. Approximately Rs 4 lakh to 5 lakh are required to start pearl farming within one acre or in 1-acre land.
By performing ideal aquaculture management practices One can produce around 60% profit from agri farming business. However, the profit may increase up to 90 to 100 per cent with more care and management. hope you are enjoying this article, continue reading.
Pearl Farming Project Report Analysis
Pearl farming Project Report
Area in pearl farming = half acre 
Pearl farming stocking density = 9000 to 10,000 mussels

Mussel holding tank cost = Rs 42,000
Bamboo and rope cost = Rs 45,000
Cultured pond lease amount = Rs 20,000
Mussel surgical set cost = Rs 23,500
Cost of mussel in pond = Rs 12,000
Pearl nuclei cost = Rs 1,05,000
Skilled workers cost = Rs 50,000
Pond liming fertilizer cost = Rs 30,000
Pearl harvesting and processing cost = Rs 55,000
Total cost = Rs 382500

Pearl farming Profit
Total pearls collected = 40,000 (after 20% damage)
Pearls are classified in two grades A and B grade.
A grade price = Rs 150 and B grade price = Rs 70
A grade pearl sale = 10 % of total pearls (40k pearls) 
A grade = 40,000 x 10/100 = 4000 
A grade = 4000 x Rs 150 = Rs 600000
B grade pearl sale = 20 % of total pearl (40k pearl)
B grade = 40,000 x 20/100 = 8000
B grade = 8000 x Rs 70 = Rs 5,60,000
Total Profit = Rs 6,00000 (A grade) + Rs 5,60,000 (B grade)
Total Profit = Rs 11,60,000
Net profit = Pearl farming profit – Pearl farming cost 
Net Profit = Rs 11,60,000 – Rs 382500
Net Prfoit = Rs 777500

Note – This is the assumption of the pearl farming project Report. Prices may vary according to the location, availability, market and variety.
Important pearl species used in India
Lamellidens marginalis, corrinaus, parreysia corrugata
Varieties of pearl  
There are mainly three types of pearl in India farming. These pearl types are given below:
Natural pearls, Artificial pearls and Cultured pearls
Natural pearls – As the name suggests 'Natural' these types of pearls are original in shape. 
Artificial pearls – These pearls are artificially made and coated with a synthetic body. 
Cultured pearls – Cultured pearl farming is done in freshwaters such as ponds, rivers and seas. The desired shape of pearls can be achieved in this type of pearls. Liking this article keep reading till the end.
Other types of pearls
Natural pearls, freshwater cultured pearls, Keshi pearls, Japanese cultured pearls, mabe pearls, and saltwater cultured pearls.
Pearl other names
Moti in hindi
Moti, muttu – kannada 
Mukta – Oriya  
Moti – Konkani 
Moti – Gujarati 
How to start pearl farming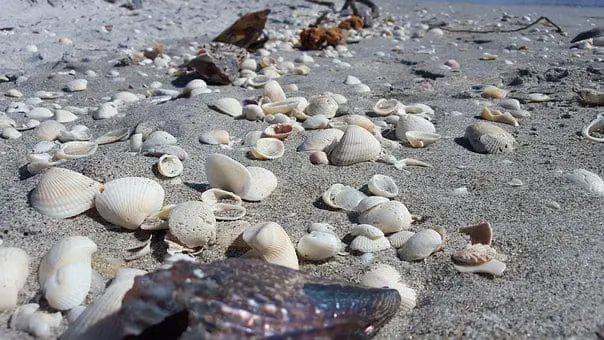 Select a location free from predators, floods and threats.
The selection of a secured and safe site should be preferred to avoid losses. 
In order to produce profit pearl farming project demands dedication, proper time and investment. 
A sufficient amount of oysters should be achieved.
You should learn the grafting techniques in pearl culture. Grafting skills are required in commercial pearl farming projects.
You should prepare a proper pearl farming business plan so that you can find pearl buyers. 
Marketing is necessary to sell pearls on a larger scale. 
You can create your online store through Shopify, or Dukan store and you can also use Facebook (meta) marketplace option to sell your products.
By creating an e-commerce website for a particular product one can boost the sale.
Pearl farming subsidy in Rajasthan
Rajasthan Government is giving a 50% subsidy on pearl farming in Rajasthan. Not only state governments but also the Central government use to give 50% subsidy for pearl cultivation.
How to apply for pearl farming subsidy in Rajasthan
Applicants should apply at the Raj Kisan Saathi portal. This is a single-window oriented platform where farmers get all the benefits in one place.
FAQ
How to get desired pearl shape in pearl farming?
One can produce round, half round and designer shapes by inserting a nucleus in the mussels along with some solutions. Nucleus is made up of dead muscle shells.
What is the chemical composition of pearl?
82 to  85 % aragonite calcium carbonate, 10 to 13 % organic matrix and 2 to 5 % of water.
How long does it take to culture a pearl?
16 to 18 months are required for this period.
Where is pearl farming training institute in India?
Pearl farming training in India is provided in various places, address of pearl farming training in Rajasthan is given below:
(1) Vijay Nagar, Alwar, Rajasthan
(2) Pratap Nagar housing board, Sagner, Jaipur, Rajasthan, India 
Is pearl farming business profitable?
Yes, pearl farming is a profitable business if practiced professionaly. Farmers can earn Rs 7 lakh to Rs 8 lakh in pearl business.
Hope you liked this article. Thank you so much for giving your precious time to our website. You can share this article through your social media. Feel free to ask any query.
Read More
Mud Crab Farming Project Report