Hello farmers, today we have come up with kidney beans farming post which is concentrated around kidney beans yield per acre (Rajma farming profit). The meaning of kidney beans in Hindi language is "Rajma daal". Kidney beans are one of the popular pulses in the entire world for their health benefits and easy cultivation. Kidney beans are a powerhouse of nutrition hence named "King of Nutrition". Red kidney beans are known as rajma in North India and the 'Rajma Chawal' dish is popular in entire north India including Punjab, Uttarakhand, Himachal Pradesh and partial UP. 
However, rajma beans farming is more popular in the northern region of India including Himachal Pradesh, Uttarakhand and Punjab. Rajma production in Uttarakhand, Himachal and Punjab is massive and is widely exported and imported to the domestic and international rajma market. Moreover, red kidney beans cultivation in Tamilnadu is gaining popularity day by day and rajma health benefits are considered as one of the reasons behind the hike in rajma cultivation in Tamil Nadu. When it comes to the entire world Brazil is the largest producer of kidney beans however, India is the largest producer of dry kidney beans. Kidney beans are also called a common bean, haricot bean, navy bean or snap bean.
Kidney beans yield per acre
Kidney beans yield per acre – In kidney beans farming average kidney beans production is 3.50 to 4 quintals kidney beans yield per acre.
kidney beans yield per hectare – The average yield in red kidney bean farming is about 10 to 12 quintals kidney beans yield per hectare.
What is Rajma beans (What is a kidney beans plant)
Rajma beans is a pulse used as a dish, it is generally served with rice and is known as rajma chawal. Rajma is also known as rajmah, razma or lal lobia. Rajma is a Vegetarian dish that originated from the Indian subcontinent, consisting of red kidney beans in a thick gravy with various spices and usually served with rice. One of the popular dishes in India and the Asian subcontinent is Rajma Chawal, kidney beans are served with boiled rice known as rajma chawal. Rajma beans are part of the regular diet in India, Nepal and some portions of Pakistan especially the Punjab province of Pakistan. 
Basically, kidney beans are a variety of common beans. It is a herbaceous annual plant grown worldwide for its edible dry seeds or unripe fruits.  
Where is rajma grown in India
Where does rajma grow – If you are thinking about where to buy Rajma then you should know where is rajma grown in India so that you can directly purchase it from the destination. Let's make it easier for you
Rajma is a very popular dish in the northern states of India while outside India rajma dal is grown in Pakistan and Nepal on a large scale. Some of the best rajma variety in India are found in Uttarakhand, Jammu and Himachal Pradesh. 
In Jammu Kashmir, you can find the most popular variety of rajma in chinta valley of Doda district. Peerah in Jammu is also famous for Rajma beans.
Major Rajma growing states in India –  Red kidney beans growing regions in India are given below
Jammu, Uttarakhand, Himachal Pradesh, Maharashtra, Punjab, Tamil Nadu, Kerala, Karnataka, West Bengal and Uttar Pradesh.
Local names of kidney beans in India
Red kidney beans in Hindi – Kidney beans hindi name is rajma 
Kidney beans in Telugu translation – Nalla Chikkudu 
Kidney beans in Oriya – Rajma
Kidney beans in Bengali – Rajma
Marathi – Rajma
Punjabi – Rajma
Konkani – Rajma
Gujarati – Rajma
Malayalam – Rajma 
Kidney beans in Kannada – Capparadavare
Kidney beans name in the world
Kidney beans in English 
Kidney beans in Spanish – Frijoles
How to grow Rajma
If you want to grow rajma at home or start "Rajma Commercial Farming" you need to prepare a good land by giving a couple of ploughing and harrowing. You can choose a tractor for the ploughing process so that the beans field can be levelled which makes the soil a fine tilth. You should apply farmyard manure consisting of organic compost to make the soil rich in fertility. To avoid water stagnation problems you should choose a field with a proper internal drainage system.
How many kidney beans seeds per acre
Kidney bean seed rate – Tulsi trading kidney beans farming is about 20 kg per acre and 50 kg per hectare.
Red kidney beans seed treatment
How to fix kidney beans – 
Thiram @4 grams per kg of seeds 
Biofertilizer 200 gram for every 30 kg seeds with 30 ml water or boiled rice starch (cool). 
Before sowing dry seeds in shade for 30 to 45 minutes.
Red kidney beans growing season
Red kidney beans growing season varies according to regions in India. This crop is grown in Rabi and Kharif in both seasons. 
Growing red kidney beans in Bihar and up – November month
Sowing rajma seeds season in Maharashtra – October mid
Early varieties – october to november mid
Kharif season crop – May mid to June mid.
Spring season crop – Feb to starting of March.
Propagation in red kidney beans
Red kidney beans planting – Seeds are preferred in rajma propagation
Red kidney beans spacing
Spacing in red kidney beans farming plays an important role so pay attention if you need better kidney beans yield per acre. 
Row to row spacing in rajma beans cultivation – 30 cm
Plant to plant spacing in red beans cultivation – 10 cm to 15 cm
Seed depth rate – 6 cm to 7 cm deep to absorb moisture in the soil
Kidney beans fertilizer requirement
Due to poor nodulation, rajma beans lack biological nitrogen fixation therefore it needs a good amount of nitrogen i.e. 100 to 125 kg per hectare nitrogen. It also needs potassium @ 60-70 kg P205 per hectare.
Kidney bean weed control
Kidney bean plants usually suffer from weed speciality in the first month therefore it is recommended to perform weed control in kidney beans farming. Hand-picking weeds from the farm is done after 1 month of sowing seeds. 
As a pre plantation process pendimethalin, 1 kg per hectare or fluchloralin 1 kg per hectare is advised.
Pest and disease management in kidney beans
| | | |
| --- | --- | --- |
| Rajma disease/pest | Solution | Quantity |
| Anthracnose or any leafy disease | Spray Captaf or Diathene M-45 every 9 to 14 days interval. | Captaf, 1 gram/litre of water or Diarthene M-45, 2 grams/litre of water |
| Pod borer pest | Spray Endisulfan | @ 1.5 to 2 litres/500 litres of water per hectare |
Red kidney beans harvest
The red kidney beans plant gets ready for harvesting when the pod turns to brown colour. Harvesting needs to be done after 115 to 130 days for maturity. Keep harvested bean plants under sunlight for 3-4 days, use of seed bins is good for storing the neat and clean red kidney bean seeds.
How to start kidney beans farming (FAQ)
Growing red kidney beans – People often ask how to grow rajma plants and they often search how rajma is cultivated to sort out these queries we have prepared faq for you. To start kidney beans farming for profit first of all you need to select the best varieties of kidney beans and you also need to know the following steps including temperature, climate condition, water requirements, soil requirements etc all these frequently asked questions about kidney beans farming are given below in order to help you to start kidney beans cultivation. After implementing all the below-given steps you will easily be able to grow rajma plant at home as well.
Name some hybrid varieties of red kidney beans in India?
Best kidney Bean variety – Some of the best varieties are VL Rajma 125, Rajma 63, PDR 14, HUR 15 (Malviya Rajma 15), Amber, Utkarsh, Arun, HUR 137
Climate conditions required to grow kidney beans?
Kidney bean climate conditions – Kidney beans grow Well in tropical conditions and temperature areas.
What are the kidney beans water requirements?
Kidney beans water requirement – Kidney beans require 60 to 150 cm of rainfall on an annual basis.
Explain irrigation in red kidney beans farming?
The crop requires a pre-sowing irrigation method for better germination of the beans seeds. You need to take extra care for at least three to four weeks after sowing kidney beans because this race is a critical phase for the red bean seeds. 
No irrigation is required in the rainy season. Instead, you need to arrange a good drainage system and resolve the waterlogging immediately if it happens.
4 irrigations are considered at the intervals of 25 days, 50 days, 75 days and 100 days.
What temperature do rajma need?
Rajma temperature – Ideal temperature for kidney beans is 15°C to 25°C.
What is the ideal climate to grow kidney beans?
Kidney beans or rajma grows well in tropical climate conditions with an average rainfall of 60 to 150 cm.
What soil does red beans need?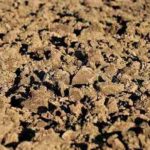 Rajma grown in soil – Red beans is he grows in a wide variety of soil, however, prefers well drained loamy soils. 
Rajma soil ph level – Soil pH for red beans should be 5.5 to 6.0 to obtain better rajma yield per acre.
Rajma growing soil – Soil with high organic matter meaning a good quantity of FMY farm yard manure promotes high vegetative growth of beans. Rajma beans require a high seedbed along with good moisture in the soil for better red bean seed germination.
Why is Rajma called kidney beans?
Rajma is named kidney beans for its visual Resemblance in shape and for the red variety colour to a human kidney.
Health benefits of red kidney beans
The Health benefits of red kidney beans which are picked fresh from the kidney bean farm are much healthier in comparison to canned red kidney beans.
Kidney beans may help to improve brain function.
Kidney beans might help to improve brain signals.
Kidney beans are a good source of protein.
Kidney beans are helpful for strengthening bones. 
Kidney beans are able to prevent osteoporosis.
Rajma beans are helpful to prevent bad cholesterol.
Kidney beans are rich in fibre. 
Due to its rich fibre, rajma is helpful in weight loss.
Kidney beans are helpful in preventing IBS called irritable bowel syndrome. 
Helpful to prevent diabetes by controlling blood sugar levels.
Kidney beans are good for skin glow and act as anti-ageing. 
Rajma nutritional value per 100g
Rajma nutrition benefits – 100 gram boiled rajma beans or red kidney beans contain
Protein 24 gram 
Rda of iron – 40 %
Magnesium 30% 
Vitamin C 7% 
Vitamin B6 12% 
Calcium 14%
Calories 333 grams
Fiber 25 gram
Combined Rajma Rice are complete protein
Read more on Pulses farming