The Christmas tree celebration reason is explained here. The facts related Christmas tree is given here.
---
History of Christmas Tree
The evergreen fir tree has traditionally been used to celebrate winter festivals (pagan and Christians) for thousands of years. Here is a quick brief summary of pagan origins.
During the winter solstice season, people around the world practice all kind of Christmas traditions they use to eat candy canes and distributes presents among there people But you probably know that many Christmas customs can trace their roots back to pagan origins.
Let's have a look at the history of the tradition of Christmas trees and how they become a holiday tradition.
The Romans used fir trees to decorate their temples at the festival of Saturnalia. Christians use it as a sign of everlasting life with god. Nobody is really sure when fir trees were first used as Christmas trees. It probably began about 1000 years ago in Northern Europe.
A lot of origins surround the origin of Christmas trees some say Martyn Luther was one who catalyzed the Protestant Reformation, and another myth tells the story of S.t Boniface, in the 8th century a pagan human sacrifice under an oak tree by cutting down that tree a fir tree grew in its place with its branches representing Christ's eternal truth. Some other version of Boniface says he cut down the new fir tree and hung it upside down. All these stories may have helped the Christmas tradition spread.
The truth which experts believe is in 1419, the guild in Freiburg put up a tree that was decorated with apples, wafers, flour paste, tinsel, and gingerbread. It is believed that the feast day of Adam and Eve was celebrated which fell on Christmas eve. A tree of knowledge was represented by an evergreen fir with an apple tied to its branches.
---
Christmas Festival Celebration
Christmas Festival is the time when family, friends, and relative comes together and celebrate this beautiful and colorful festival full of joy. There is hardly anybody who does not like gifts and surprises and we can also say Christmas is the festival of gifts and surprises. Children are mostly excited due to the gifts they receive from Santa Clause.
While writing the above paragraph I just memorize my childhood days and I want to share it with you. My father belongs to Army therefore I am from an army background one joyful thing for army people is they can travel to different places with their families in a gap of 3 years in India, at that time when I was studying in class 5th we got posted in Nasik which is nearby Mumbai.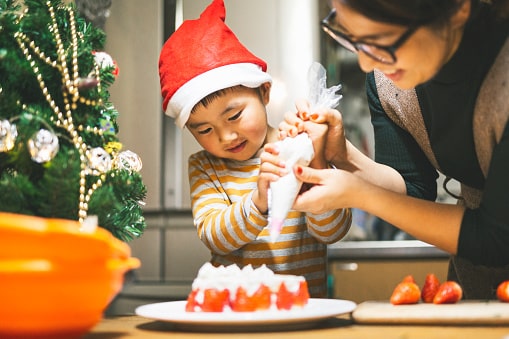 I can still remember my science teacher's name Mrs. Vargis and we use to call her Vargis mam. She was very strict by profession but very soft by nature I still don't know whether she was Christian or not but she celebrates the festival very enthusiastically with us. She wears a dress of Santa🤡 Claus and distributes lots of gifts with her lots of love to us, sometimes she gives gifts wrapped in socks and sometimes she gives us a surprise by keeping gifts secretly in our bags and tiffin boxes without our knowledge.
Even though I am not Christian but still, Christmas is my favorite festival since my childhood days. I eagerly wait for Santa🤩Claus for the gifts, and still today I am waiting for the same but times has been changed nobody gives me gifts now, I am thinking that rather than expecting gifts from others I should distribute gifts to🤼‍♂️kids👩🏾‍🤝‍👩🏼 and thus I can become a Santa🤡Claus of their lives just like "Vargis Madam".
Thank you so much mam for giving such kind of education which is not in our book.
Why is Christmas day celebrated on 25th December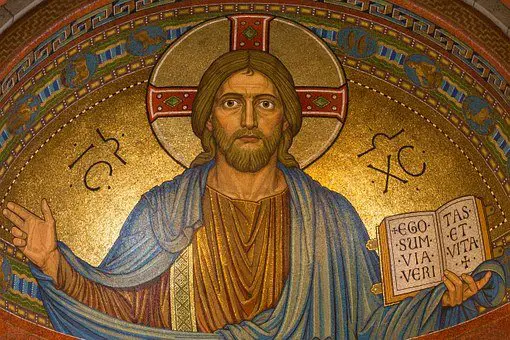 If one will ask why we celebrate Christmas day on 25 December! There is a specific reason behind this, Christmas is celebrated across the globe on the 25th of December to remember the birth of Jesus Christ, the son of God. The name Christ comes from the Mass of Christ of Jesus. Christmas celebration is on the way and school teachers are making students aware by giving them homework why do we celebrate Christmas day essays?
Why is it called Christmas eve?
There are lots of interpretations regarding the name of Christmas and why it is celebrated one of them is Eucharist or Communion is a Mass service where Jesus died for his people and then came back to life. Therefore the 'Christ-Mass' is the service that took place after dusk and before dawn on the next day and so the trend of midnight started.
And this is how we got the name Christ-Mass which is Christmas.
Artificial Versus Real Christmas Trees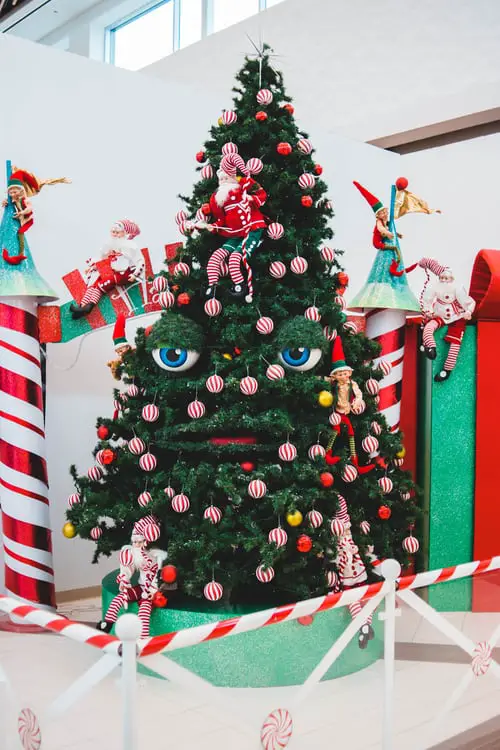 It is December going on and very soon Christmas eve will come at that time people wishes to have Christmas tree at their home and they love to decorate their homes with Christmas trees, so they can buy real and artificial Christmas trees from the market at a reasonable price. One can also buy Christmas trees online it is available on various online websites like Flipkart, Amazon, Indiamart, and Shopify, etc.
Reduce weight with this ultimate – Green Coffee
Are real Christmas trees cheaper than artificial trees? Here I can share data based on The National Christmas Tree Association, the average price per real Christmas tree in 2018-19 was $78 while the average price per artificial Christmas tree was $104 A good artificial Christmas tree lasts a decade whereas a live tree lasts for a season.
If you can't decide between a live tree or a faux fir this year then you should read this table to help weigh your options
| | |
| --- | --- |
| Reason To Pick a Real Christmas Tree | Reason To Pick Artificial Christmas Tree |
| They keep Festive Family Traditions Alive | They Can Be Reused Next Year Or the Next Few Years |
| Choosing A Live Tree is a Fun Family Activity | They Don't Demand Maintenance |
| They Smell Incredible | They Are Often Fire-Resistant |
| They're Biodegradable and Recyclable | They're Easy To Customize |
| It Supports the Local Economy | It Supports Online Industry |
| They're Often Cheaper Than Artificial Trees | They're Expensive |
Price of Christmas Tree
The average price for a real Christmas tree is around 78-80$ and when we talk about artificial trees then it is much higher 104-110$ and in some places, it is up to 140$ as well depending on the quality of the material.
You can buy them at different prices it depends on the quality and quantity here are some examples: a Christmas tree in a pot (height 2 ft) is Rs 200 – 500, a tree in a jar Rs 300-500 and if you are purchasing big tree then it will cost around Rs1000-1500 (height-6ft).
Online prices of a couple of fir trees that are about 2-4 feet
Greenbourne live plants – Rs 135
Araucaria real plants- Rs 145-179
Christmas Tree Drawing
Christmas tree project – Schools are making kids participate by giving them Christmas tree projects for school. Christmas tree drawing is very famous among kids. Every year when this lightning festival is about to come you can expect a few questions from your kids like Papa how to make a Christmas tree at home with paper, how to draw a Christmas tree or they can ask about Christmas tree drawing. It is quite obvious because Christmas around the world is very famous and kids admire festivals in a good and innocent way. Christmas tree png is also popular among kids, it is a platform to download Christmas pictures.
Click here for lots of beautiful Christmas tree drawings
Tips
When you are drawing with a pencil, do it lightly so it's easier to rub out with no marks left.
Always start drawing with a pencil.
You can also start with a marker but you won't be able to change the mistake.
Things you will need
Paper
Pencil
Pencil sharpener
Eraser gum
Colored pencils, crayons, markers, or watercolors
How to make Christmas tree for school project tips :

Draw an isosceles triangle.
Add a small cylinder-like pillar under the triangle attached to its base.
Draw five curves on the body of the triangle at regular intervals from top to the bottom.
Create leaves of the tree based on the above guides
Make garland-like outlines (like little waves) on the leaves for decorating the Christmas tree with balls of light.
Draw different kind of circles on the above-made guides as well as on the leaves randomly.
Add a modest star on the apex of the triangle and enrich the decoration with stars and ribbons
Christmas tree FAQ
How do I draw a Christmas tree?
A helpful guide on WikiHow reveals how you can draw a simple Christmas tree in a jiffy.
You want to start off by drawing a flat-shaped triangle with a curved base, repeating the shape and overlapping at the top each time with two more, slightly smaller triangles.
Add a trunk and a base and then add a star at the top, before drawing in baubles at each of the tips of the tree.
Then erase any pencil lines you don't need to go over the outline in pen and color in a festive green dotting baubles wherever you want.
Christmas Tree Farming is profitable or not?
Height of a Christmas Tree
Verities of Christmas Tree
Weather Requirement for Fir trees
Labour Requirement in Christmas Tree Farming
What is the profit margin on Christmas trees
Click here for a Hemp farming detailed guide step by step
If you are looking profitable cash crop consider growing Fir trees. They are a low-maintenance crop ideal for a spare time project and produce a good income for years to come.
How long does it take to grow Christmas trees?
You need to be patient while Christmas tree cultivation because it is unlike other crops it usually takes a long time(8 years) to become mature, one can overcome this problem by planting a portion of acreage with new trees each year it will provide a steady income as the trees mature in an average of eight years. Usually, farmers start the harvesting when it grows 5-7 feet taller It can grow up to 8 feet.
Chris Mass tree farms are best located on relatively level land that is free of obstructions. In the past Christmas tree farmers established their plantation on less desirable agricultural plots but now in modern Christmas farming has shifted towards the production of higher quality trees
It takes time unlike most crops it takes much longer than a single season to reach maturity.
Choose the right evergreen fir tree, obviously not every tree will work as a Christmas tree.
Araucaria is one of the most popular species of a fir tree in India
Grow more trees to gain profit.
There are various varieties of Christmas tree-fir tree
Douglas Fir, Nobel fir, Balsam fir, Fraser fir, Virginia pine, eastern white pine, and scots pine. All these fir trees are having good demand in the international market.
Weather Required for Fir Tree?
The weather as with other agricultural endeavours plays a key outcome in the yield of Christmas tree farms. Planting should be done during the dormant season, most Christmas trees are planted in early spring at that time soil retains more water and it is the season of more rainfall and support young trees.
Labor Requirement in Christmas Tree Farming
Christmas tree farming is a labour-intensive process and you need a good amount of labor depending on the area in which one is cultivating this epic crop.
How much Profit can Christmas trees produce?
Christmas tree farming is a long-term and good profit booking sector although it takes almost 8 years to get ready for harvesting at the height of 6-8 feet one good Fir tree owns a value of 4.5 to 5.5k and if you have a collection of 1500 trees in 1 acre of land than you can produce a huge Profit.
Let me clear this margin in another way or in a Practical way :
After factoring in expenses over the 8-10 year growing cycle, profit margins are considerably lower, farmers somehow make out with a 25 to 30 percent of profit margin in the long period of average, 8 years which is around 800-1000 per tree.
Pros and Cons
| | |
| --- | --- |
| PROS | CONS |
| Christmas tree is a long-term profit-booking Industry. | It takes a too long time to grow mature (8 years). |
| It is used in an epic festival. | |
| The Festival spreads positive energy worldwide. | |
Happy Christmas day to all of you